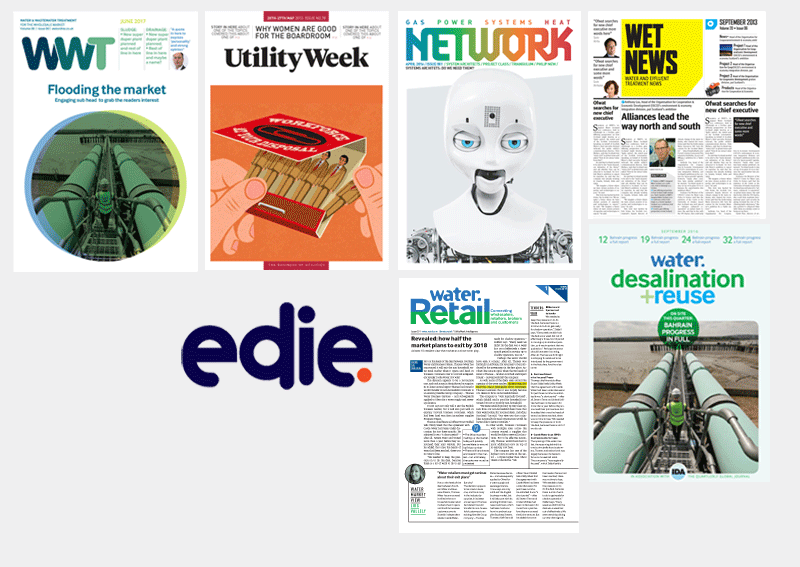 Network was a launch in the energy market for an audience interested in technology and innovation.
This is the official publication for IDA (a water industry body). We completely overhauled both the content and structure allowing it to more effectively engage with it's global audience through a 'project stage' prism more relevant to their experience.
Utility Week is the market leader in the utilities sector and needed to reflect more accurately the senior level of it's readership.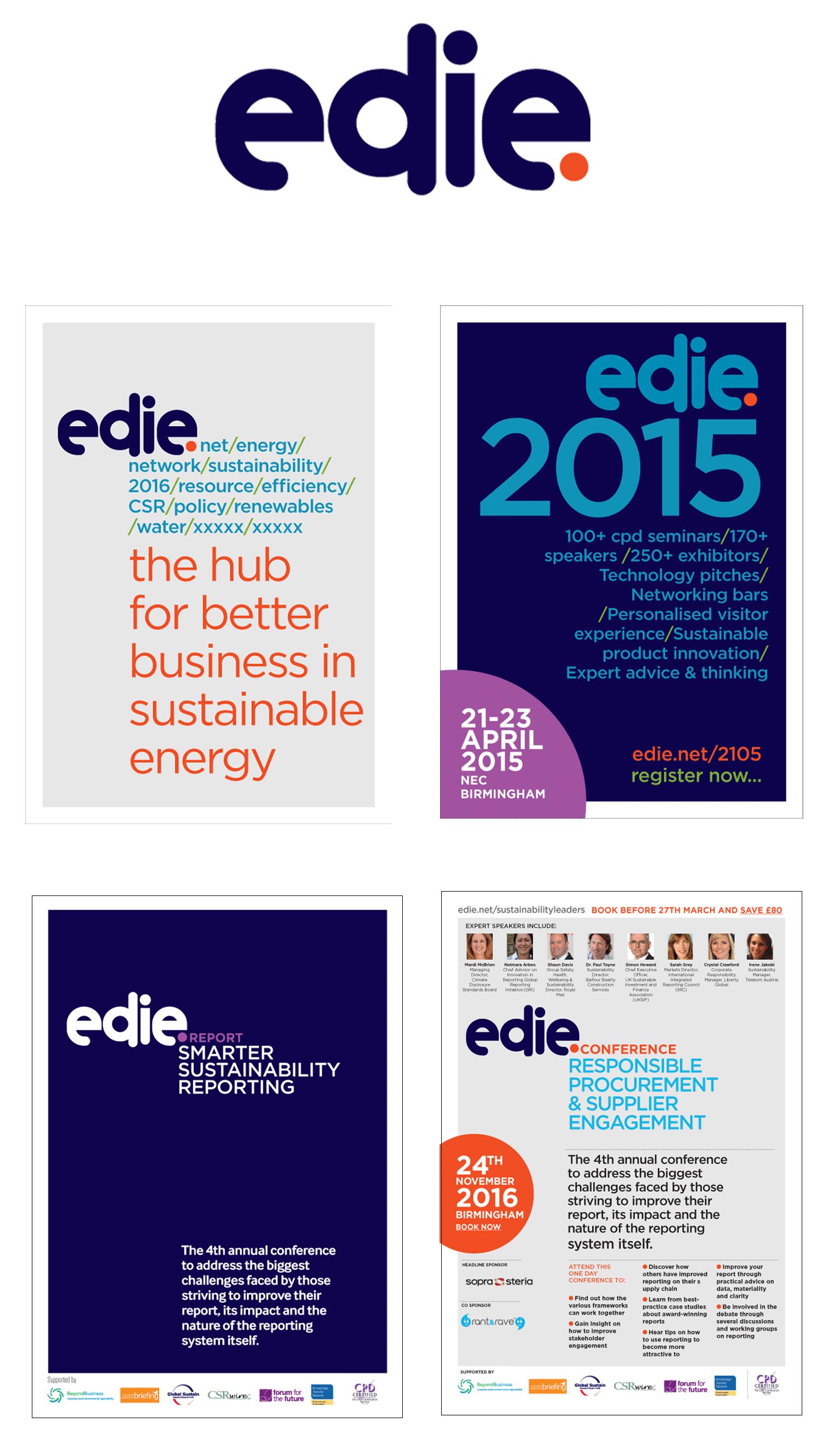 edie. is a hub for the sustainable energy market and has a wide range of application for it's brand. The right mix of consistency and variety was needed to allow flexibility.